Anapa Translations Office: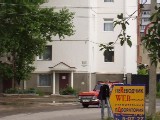 We work to facilitate your conversation with Russian partners, friends, etc.

We provide translations via e-mail and in alive form when you appear in Anapa and have personal affairs or business matters here. If scrolling through the pages of the Projects you will run over something to be translated from Russian to European languages just contact us on e-mail stated beneath.
We can accompany you in your tour round Anapa or region, thus we assign you an interpretor for easy talks.
We could assist you with temporarily registration in resort inaccordance with Migration Norms. An official outlet for initial registartion of the foreigners is housed in the sanatorium Anapa-Ocean the local 14-storeyed sky-scraper (to see).
In this case you will need to have a notarized translation of your IDs and we shall help you willingly in that. You may give a call for us to pick you up to our office and making formalities or find it yourself .
Mobile phone +7 918 47-87-227(Alexander).
Adress: 67-B Chekhova str., Anapa-353440, att. Byuro Perevodov,
Mr. Pavelko A.Y.